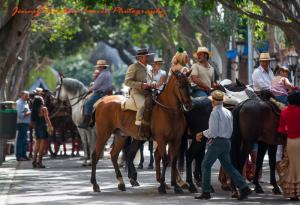 I created a new account on Flickr - Jenny Rainbow_Travels: www.flickr.com/photos/jenny_rainbow2
which is containing with images from all my travels in whole. Everything what I was missing to post on my main account on Flickr just avoiding the flood, you'll find there. Now you can see much detailed reports from the countries I visited.

First collection contains the images from the Romeria celebration in Spain (Torremolinos) in September 2012. Hope you will be enjoying to go through as Im still enjoying to look at those expressive happy faces, full of emotions and positive!

If you have any specific requests regarding the photos in the collection just connect me directly by email: jenny_maldives@mail.ru

Happy New Year to everyone!